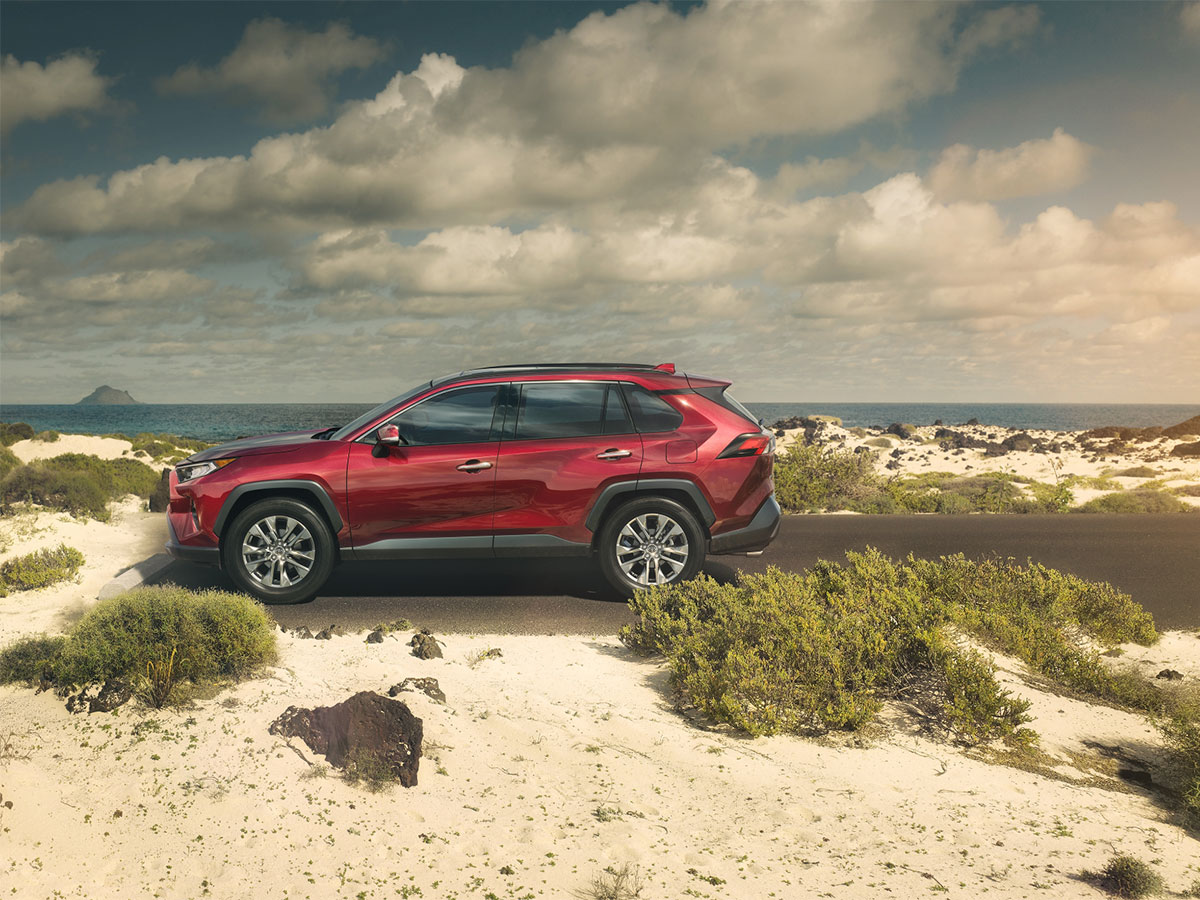 Bring Your Vehicle to Stampede Toyota in Calgary for 24,000-Kilometre Service
Regularly scheduled maintenance is the backbone of all automotive services. When you bring your vehicle in for maintenance at the recommended intervals, you will end up avoiding many more expensive repairs down the road. And when you're looking for quality service, Stampede Toyota is the perfect place to go. We may be a Toyota dealership, but our service centre is proud to provide maintenance to all makes and models of automobiles. Take our 24,000-kilometre service, for example. It may be what Toyota recommends for 24,000-kilometre intervals, but these services are important for other vehicles, as well. Find out more about what this service entails below, and then take the drive from Okotoks or Airdrie to Stampede Toyota.
Tire Rotation and Inspection
Tire rotations are some of the most common services that you should have performed on your vehicle. Since tires don't all wear down evenly, having the positions of the tires rotated is the best way to ensure that the front pair of tires don't wear out before the rear pair. Toyota recommends that this service be performed every 8,000 kilometres, so it forms part of our 24,000-kilometre service. In addition to rotating your tires, our technicians will also inspect the tread depth and the pressure. If the tires have too much or too little air, they'll refill them to the proper levels. And if the tread is too low, our technicians will let you know so that you can choose a new set of tires from our parts store.
Brake System Inspection
Since the brakes are some of the most important safety features in your vehicle, Toyota recommends inspecting the brake system every 8,000 kilometres. When we perform this as part of our 24,000-kilometre service, we will make sure that the entire brake system is in good condition, from the brake pad linings to the brake fluid level.
Fluid Levels Inspection
Brake fluid isn't the only fluid that our technicians will check. They'll also inspect the levels of various other fluids throughout your vehicle, from oil to coolant to power steering fluid.
Suspension Inspection
Over time, various shocks and jolts that come from daily driving can damage your vehicle's suspension system. During our 24,000-kilometre service, we will also inspect your vehicle's suspension to make sure it's in good condition.
Windshield Wiper Blade Inspection
The windshield wiper blades may be easy to overlook. That is until you're caught in a storm and they leave streaks and smears across your windshield. For our 24,000-kilometre service, our technicians will make sure that your wiper blades are in good condition.
External Light Inspection
The external lights are also a key part of your vehicle's visibility. Our technicians will make sure no bulbs are burned out, replacing them as necessary. If the headlight lenses are cloudy or fogged, they will recommend fixing or replacing them.
Complementary Stampede Toyota Amenities
Free Wi-Fi
A Large Aquarium Full of Exotic Fish
Rental Cars Available
Courtesy Transportation Shuttle
Parts & Gear Boutique
Toys for Kids
Nail Salon
Complimentary Daily Newspaper
Newspapers & Magazines
Table-top Video Game Centre
Large 60" TV with Cable
Vending Machines
Certified Technicians
Watercooler
Express Service Department
FREE Coffee, Mochaccino, Expresso, Latte
Comfortable Waiting Area
State-of-the-Art Facility
Saturday Service Hours
Flat Screen TVs