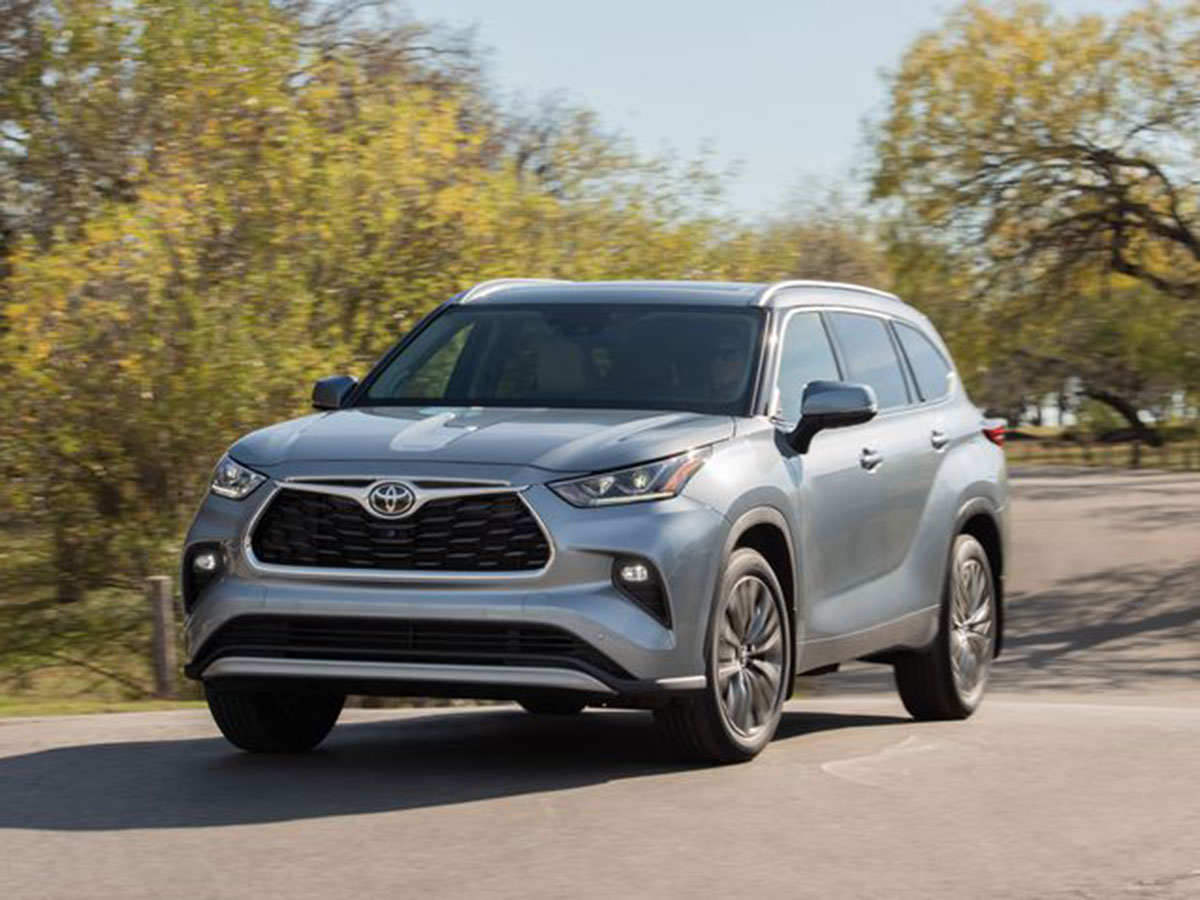 Head To Stampede Toyota in Calgary for 48,000-Kilometre Service
When your vehicle has driven 48,000 kilometres, it deserves a bit of extra attention. When your car, truck, van, or SUV has reached this distance, bring it to Stampede Toyota. We may be a Toyota dealership, but our 48,000-kilometre service is filled with maintenance that automobiles of all makes and models can use. Schedule your appointment online, and then visit us at Stampede Toyota. You'll find we're well worth the drive from Airdrie or Chestermere.
Tire Rotation
Since it's recommended that you have your tires rotated every 8,000 kilometres, this also falls under the 48,000-kilometre service. When you drive, all four tires don't wear down evenly. Often, the front tires wear faster than the rear ones. Tire rotations switch the position of the tires so that each set will have a chance to rest. Having your tires rotated regularly is a great way to make sure they have long lifespans.
Engine Oil Change
The oil that runs through your vehicle's engine provides vital lubrication. Without this lubrication, the friction in the engine would quickly cause massive damage. Oil doesn't last forever, so regular oil changes are necessary to ensure that your engine stays in good condition.
Lubrication of Door Hinges and Other Moving Parts
Over time, the door hinges and various other moving parts on the body of your vehicle may have trouble moving as smoothly as they once did. To make things smooth and effortless again, the technicians will lubricate the hinges and other parts.
Engine Air Filter Replacement
Internal combustion engines require three things to function: fuel, air, and compression (gasoline-powered engines require one further element: spark). The engine air filter makes it so that the air entering your vehicle's engine is free of contaminants. Over time, it will get clogged and will need to be replaced. When we replace it as part of our 48,000-kilometre service, your engine will be able to enjoy clean air again.
Inspecting Various Components & Systems
Finally, our technicians will inspect various systems and components in your vehicle to make sure everything is as it should be. They'll inspect the lights and windshield wiper blades to make sure that your visibility is best. They'll also test the fuel system, ensuring that gasoline is delivered from the fuel tank to the engine just as it should be. The cooling system keeps your engine from overheating, so they'll also check that. In addition, they'll make sure that the driveshaft, brakes, steering system, and other components are in good condition.
Schedule Service
Complementary Stampede Toyota Amenities
Free Wi-Fi
A Large Aquarium Full of Exotic Fish
Rental Cars Available
Courtesy Transportation Shuttle
Parts & Gear Boutique
Toys for Kids
Nail Salon
Complimentary Daily Newspaper
Newspapers & Magazines
Table-top Video Game Centre
Large 60" TV with Cable
Vending Machines
Certified Technicians
Watercooler
Express Service Department
FREE Coffee, Mochaccino, Expresso, Latte
Comfortable Waiting Area
State-of-the-Art Facility
Saturday Service Hours
Flat Screen TVs